The 1st major new addition to the trail since it opened 14 years ago.
The red grade Marin trail above Betws-y-Coed in North Wales gets a new section of trail that was planned to be built along with the original trail back in 2002. It's approximately half way round the trail. It's 2km long and replaces a big chunk of forest road and a short sharp tarmac climb. It's a nice mix of narrow hand dug trail and more modern features, with berms rollers and jumps.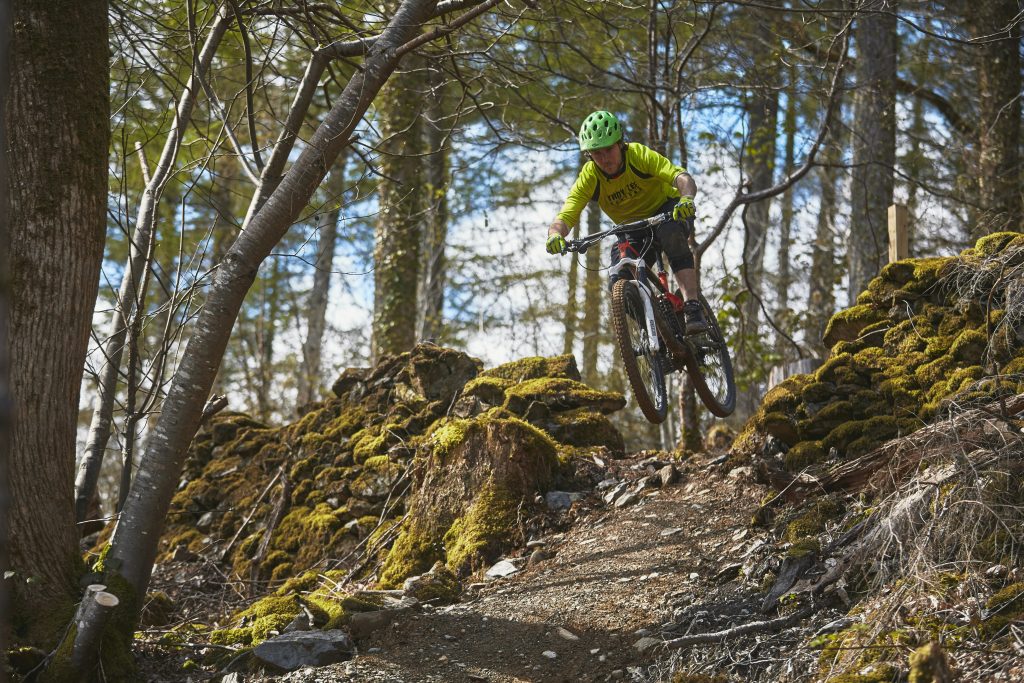 It starts off as an up and down traverse with every down packed full of fun features. It weaves its way carefully past an old heritage site before dropping off on its first descent. Then you're quickly thrown into a challenging twelve switchback climb up to the bwlch which gives the section its name 'Dwsin Drwg' Bad Dozen! Catch your breath before you hit the final, fast, feature rich descent.
Natural Resources Wales mountain bike ranger Andy Braund that manages the trail said: 'I'm super excited to get this new section open. It solves some safety issues for us by taking the riders off a fast forest road descent, where they could come into conflict with other forest users, walkers, horse riders etc. And off a steep, narrow public road to avoid conflict with cars and local farm traffic. TrailCraft who were commissioned to design and build the trail have done a great job despite working in the wettest winter on record. They've created a great balance of narrow, natural hand dug style trail in keeping with the Marin's character and introduced some up to date sculpted flow trail that swoops through the forest. A fantastic addition to a classic old trail.