Anyone who has ever ridden a mountain bike in Wales knows what a great selection of trails and centres we've got. But although we've got adults well and truly covered, how well are we really catering for younger riders? MBWales.com caught up with the Mini Mountain Bikers Alistair and Cailean Galloway, 8 and 7 year brothers from Scotland, who made Wales their home over the spring holidays.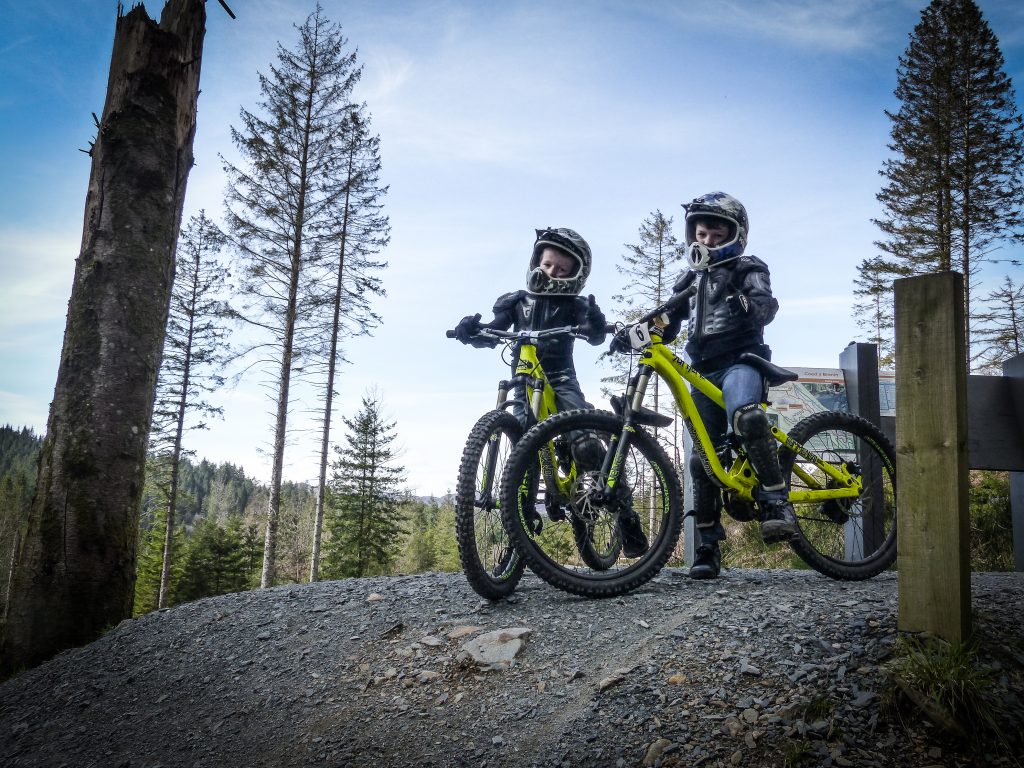 We wanted to find out more about them, how they got into mountain biking and what they thought of Wales. Here's how it went down:
MBW: How did you get into mountain biking?
Cailean: Well, how I got into mountain biking is I just did one trail and I loved it. I started in motocross riding on tracks in Scotland but I totally loved mountain biking and started doing more of that instead. I've been riding bikes since I was really young though.
Alistair: You're still really young now, Cailean.
Cailean: Yeah, well, I know but I mean way younger than I am now.
Alistair: I started moto crossing too but it wasn't that challenging. I mean, it was, but mountain biking is much more fun. I started riding bikes before I could run, my dad says, and now I race downhill mountain biking. I'm in the Borders MTB Racing Series. I haven't been competing very long, there have only been two races so far this season, but I'm really enjoying meeting other boys and girls my age who like riding bikes fast too.
MBW: What's your favourite thing about mountain biking?
Cailean: Well it's not crashing, that's for sure.
Alistair (nodding furiously): Yep, definitely not crashing, although we do that quite a lot I guess.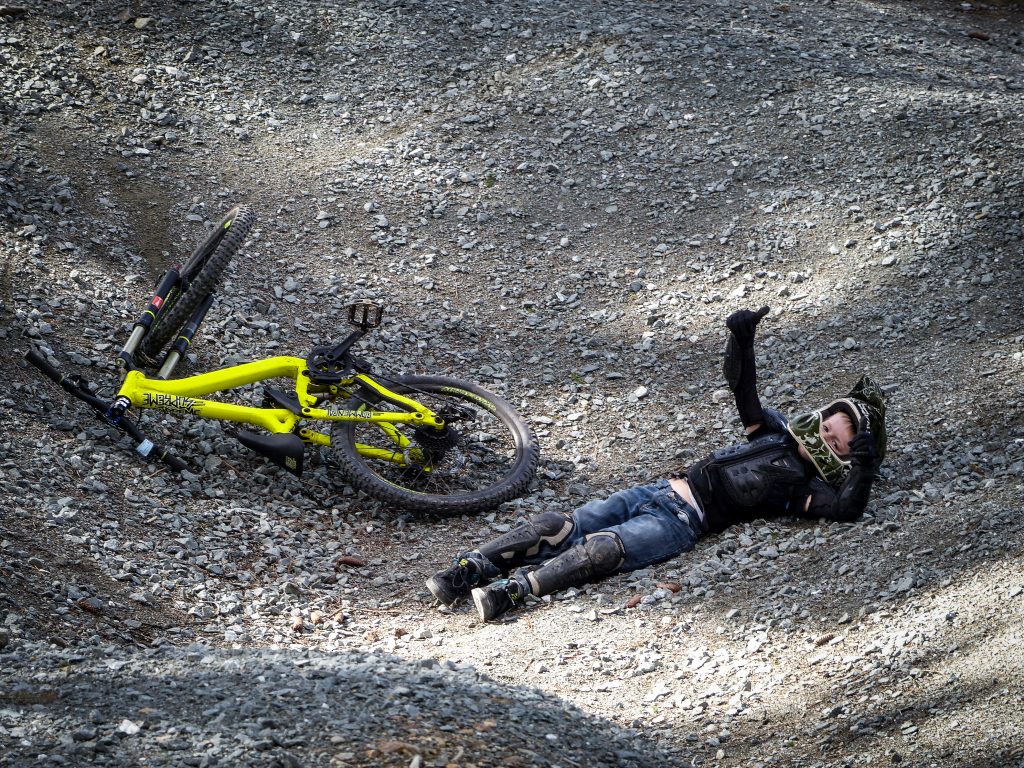 Cailean: I like getting to go to different trails, staying out in our caravan and meeting new people. Um, I also like riding uphill. Especially because I'm a better climber than my brother.
Alistair: Yeah, but I'm faster downhill than you are. I like speed.
MBW: Who's your mountain biking idol?
Cailean: Cameron Zink, totally. He's a mental mountain biker from America. I don't think he's been to BikePark Wales but I bet he'd love it. He does mental jumps and stuff, like at Red Bull Rampage. I don't know how well he can ride uphill though.
Alistair: Well my favourite mountain biker is Aaron Gwin because he won the race at Leogang with no chain. And that's kind of awesome, sure it is? Oh, and Greg Williamson too. He's Scottish. I think he rides at Fort William which is where we go a lot.
MBW: This is your first visit to Wales. What do you think?
Cailean: I really like Wales because it's full of nature. You have really good trails here too. Everything is very green.
Alistair: And rocks. You have lots of rocks. I should know because I've crashed on a few of them.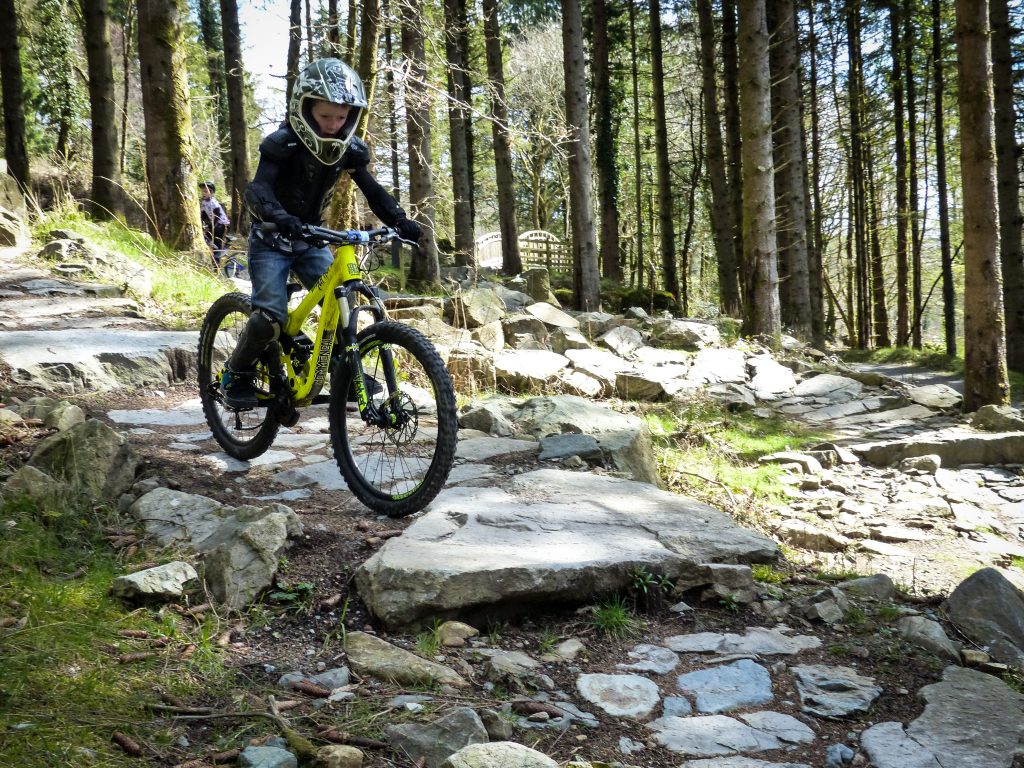 Cailean: You have really good trail centres here as well. We have some in Scotland too but you've got lots and lots here. I wish we had more.
Alistair: And Wales has got lots of uplifts. (Gives a thumbs up). We don't have them many places in Scotland and we have to do all the climbing ourselves.
Cailean: That's why my leg muscles are getting to big, look. (Lifting up his leg).
MBW: What is your favourite Welsh trail so far?
Cailean: I really like the A470 at Bikepark Wales. It's really fast and has loads of table tops that are awesome. I really like that run. I do like Rim Dinger too though.
Alistair: My favourite trail in Wales has got to be Pork Belly. That's a black run. It's really fast and I like speed.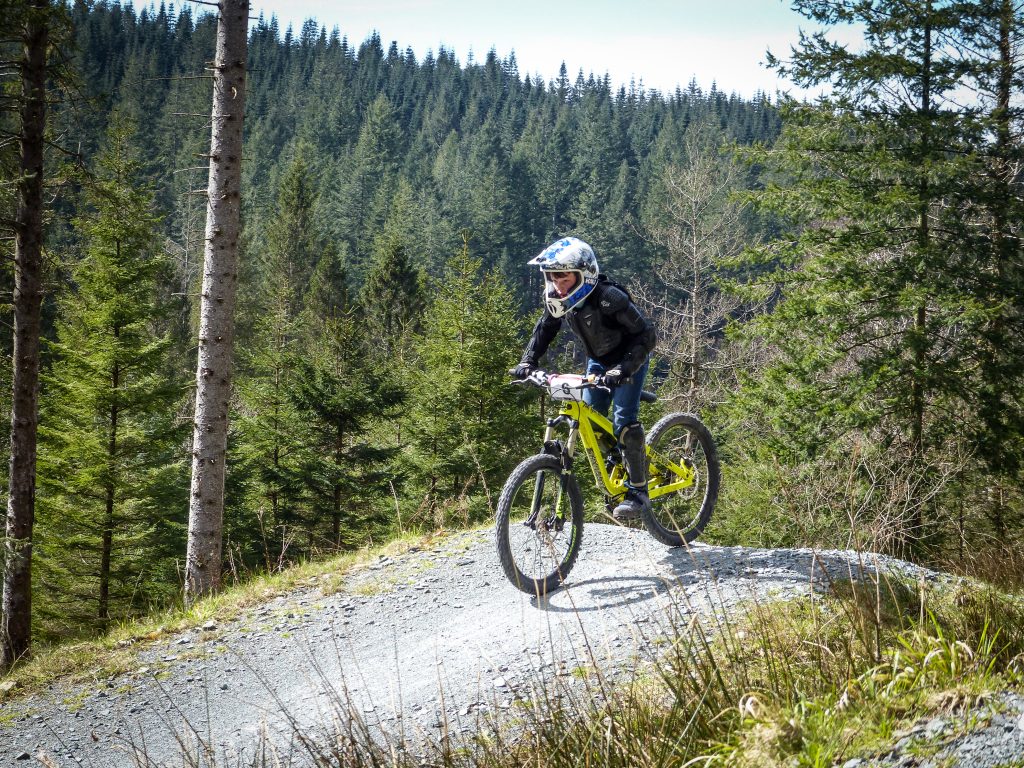 MBW: Any advice for newcomers to mountain biking?
Alistair: Make sure you choose a bike that's right for you. It has to be the right size and you should be able to ride it properly. Don't go on trails that are too difficult for you, always start on green runs until you get the hang of riding. Oh and don't over or underestimate drop offs or you might have a big crash.
Cailean: There are other things besides bikes and trails though. You definitely have to have protection. I've got a full face helmet here, and my brother's got one too. We wear high impact body armour, knee pads and gloves. You need all this stuff to stop yourself getting hurt.
MBW: Will we see you back in Wales?
Alistair: Are you kidding? Of course, we'll be back in Wales. It's awesome here.
Cailean: A470 baby! I'm gonna get ya….
To find out more about the Mini Mountain Bikers, follow their adventures on Facebook. And why not share your experiences of mountain biking in Wales with your kids on our Facebook page or Twitter.